Let's take a look at our most recent product enhancements that will improve your Planubo experience:
Custom Email Templates
Improved Email Notifications
WordPress Embedding
Booking Page Overhaul
Invoice Reminder Status
Google Calendar Two-Way Sync
1. Custom Email Templates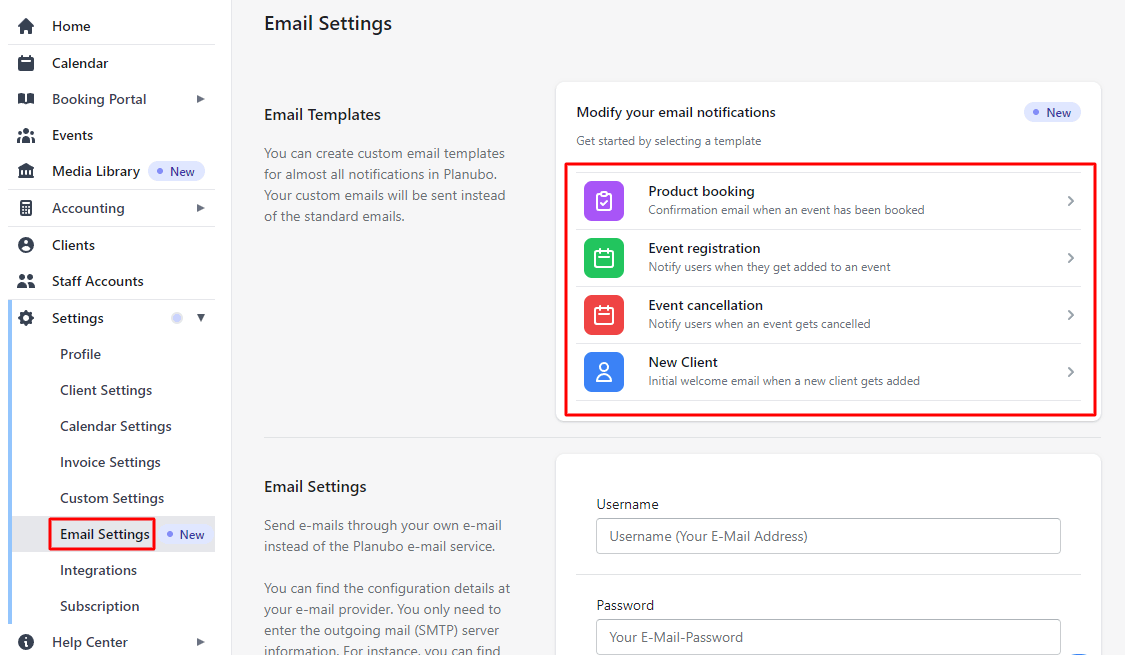 With the new custom email templates feature, you are now able to create your own emails based on your specific needs. You can customize emails that are being sent out to your clients for:
Product booking
Event registration
Event Cancellation
Adding a new client
You can also add attachments to any of these emails such as your terms and conditions or business guidelines. Fore more details and setup instructions, check out our article on how to use custom email templates to optimize your workflow.
2. Improved Email Notifications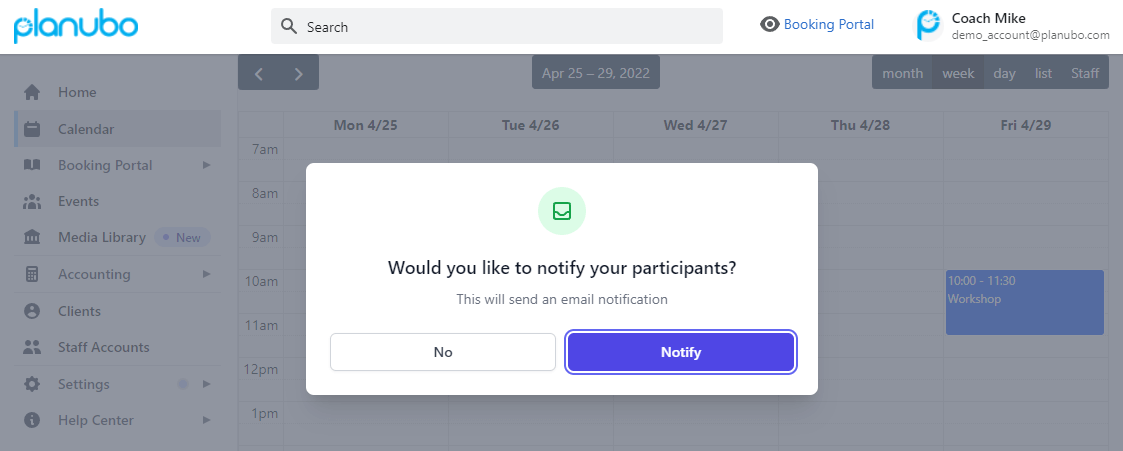 To improve communication with your clients, we've added a popup that asks if you want to notify your clients each time you make changes to your schedule. 
For example, if you add a participant to an event or move the event from one day to another, you have the option to send an email notification to your clients by clicking the 'Notify' button.
3. WordPress Embedding
In just a few steps, you can embed your booking page to your personal WordPress website. Click here to get step-by-step instructions.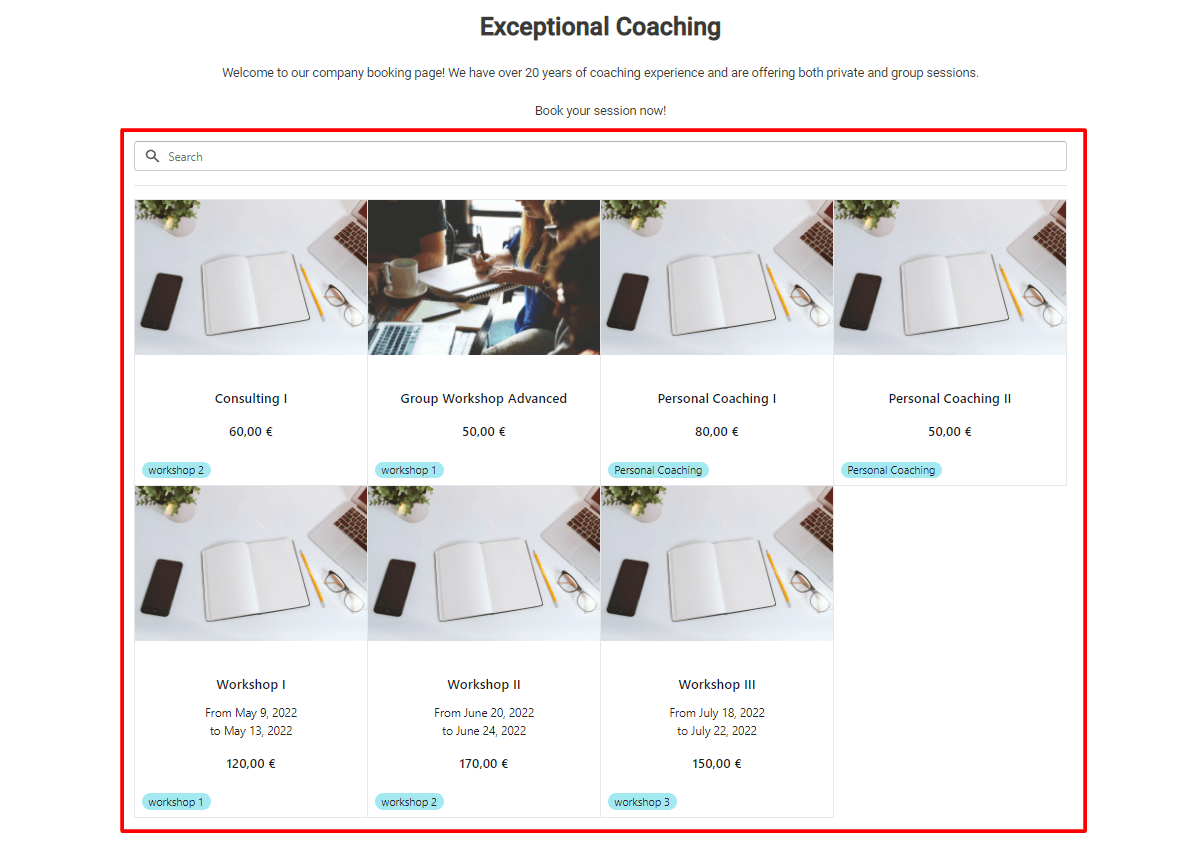 4. Booking Page Overhaul
We revamped our booking page so your customers can have an even better experience. Now there is a much better visibility of available time slots in the calendar of your booking page.
1 dot = 1 available spot on that day
2 dots = 2 available spots on that day
3 dots = 3 or more available spots on that day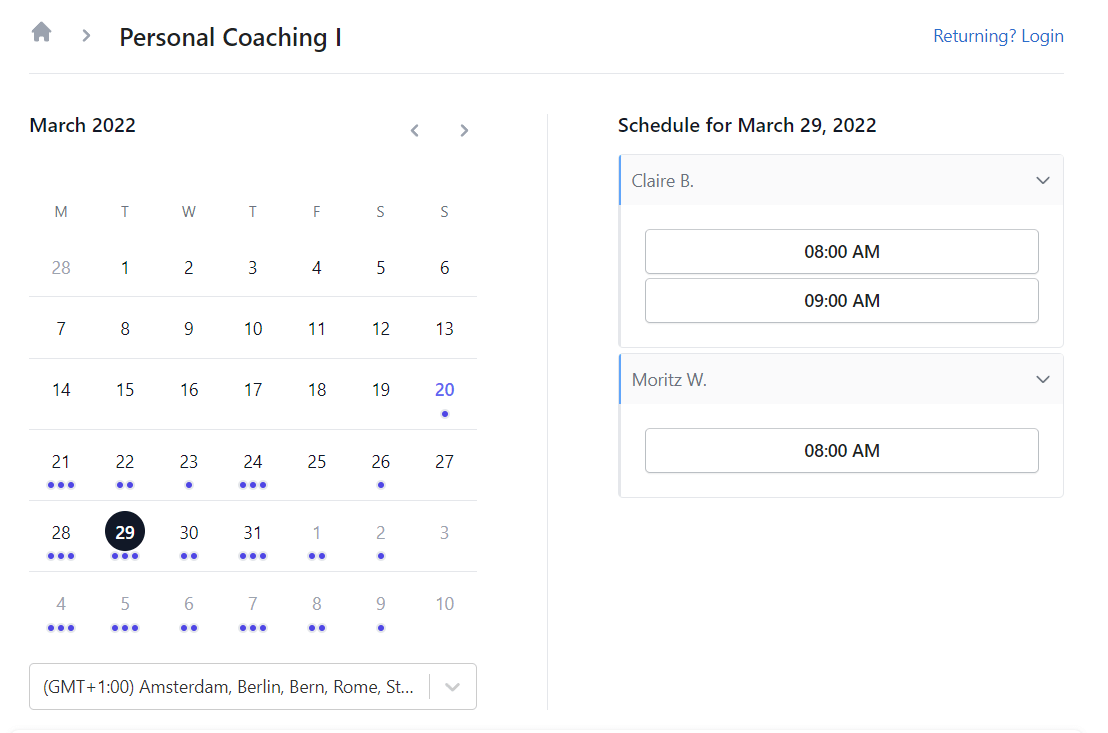 5. Invoice Reminder Status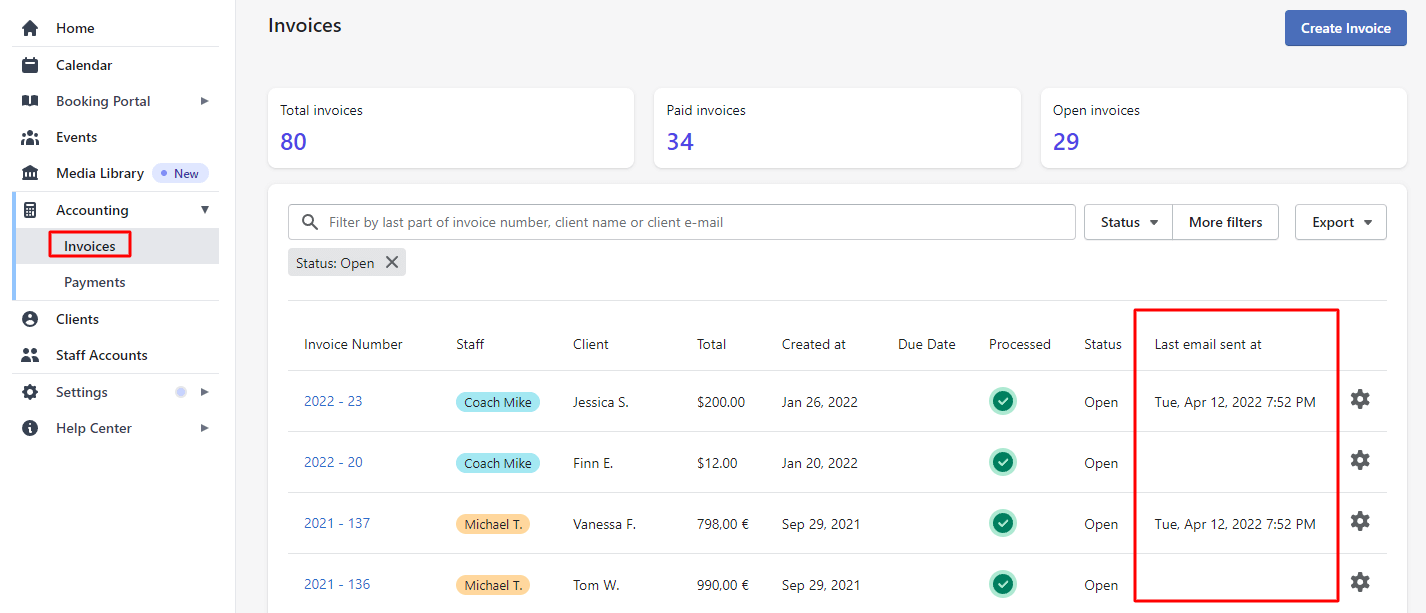 In the column 'Last email sent at' you can see the date and time when you last emailed the invoice to your client. This helps you to keep track and see if you should send another reminder email to your client.
6. Google Calendar Two-Way Sync

Now you can sync events not only from Planubo to Google, but also from Google to Planubo. This way, your clients can't book time slots that are occupied by your private appointments. For more details and setup instructions check out our article on how to set up Google Calendar two-way sync.
You can log in to your Planubo account and have a look at our new features. If you don't have an account yet, you can start a free 14-day trial here.
Do you have any more questions about one of our new features? We are happy to answer them. Just reach out to us by using our contact form.