Growth of online tutoring platforms in recent years
Online tutoring is a growing industry that provides tutoring over the internet. The goal of online tutoring is to provide students with the same quality of education as they would receive in a classroom setting, but without spending time and resources on building classrooms. The benefits of this service are immense for students all over the world, especially those who can't afford to go to school, need to catch up on certain subjects, prepare for exams and admission tests, or those who live in remote areas where schools are scarce.
Why should you become an online tutor?
Opening an online tutoring business or tutoring on the side is a fulfilling career option that will allow you to work from the comfort of your own home. Online tutoring jobs are one of the most in-demand positions. There are many benefits to becoming an online tutor. If you are interested in becoming a paid online tutor, here are some reasons why you should:
1) You can earn a good income: If you enjoy teaching and want to make more money, becoming a paid online tutor may be the ideal career path for you. You can become an online English tutor or teach Math, Science, and other subjects to students on all levels.
2) Flexible Schedule: One of the best things about having an online tutoring job is that it offers a flexible schedule so that you can work at your convenience. This means no late nights working or weekend hours!
3) Variety: If you decide to do paid tutoring online, you don't need to teach the same subjects all the time. As long as you are qualified, you can teach a large range of subjects which means that you do not need to worry about getting bored.
Is it hard to become an online tutor?
It's not hard to become a tutor and get paid to tutor online. However, even though you don't necessarily need any experience, it will pay off if you already have teaching experience or a certain teaching certificate. This way the students and parents will have more faith in your skills and are more likely to sign up for one of your online tutoring lessons. Nevertheless, the most important thing is to be knowledgeable in a subject and have a good understanding of the basics.

Is a teaching degree required to become an online tutor?
Although teaching on some online tutoring platforms can be done without teaching experience and a degree, it's best to have both if you're looking for a higher-paying job and more responsibilities. If you decide to become a paid online tutor, chances are you'll need some kind of credential in order to teach on many online tutoring platforms and earn enough money from them. A great way to get teaching experience is by being a TA (teaching assistant) at a university.
How to be a tutor online? Things to plan and consider
1. Develop your curriculum and lesson plans
Decide which subjects you prefer to teach and which ones you are comfortable teaching. Having teaching experience can be an advantage in how quickly you are able to put together your lesson plans.
Try to make your lessons engaging through interactive activities, online video tutorials, interesting slides, or games. This way your students are more likely to stay focused and enjoy your tutoring lessons.
2. Build your online presence and social networks
Online tutors are able to use social media and other platforms to promote themselves and their services. You can post pictures, or online video tutorials relevant to your tutoring classes on your social media profiles on Instagram, Facebook, or YouTube. This way your audience will be more engaged and is more likely to come back for more tutoring classes with you.
You can also create a booking page or a personal website. Just make sure it is well-designed and includes your latest course offerings. The booking page or website should be easy to navigate and your courses should be easy to find.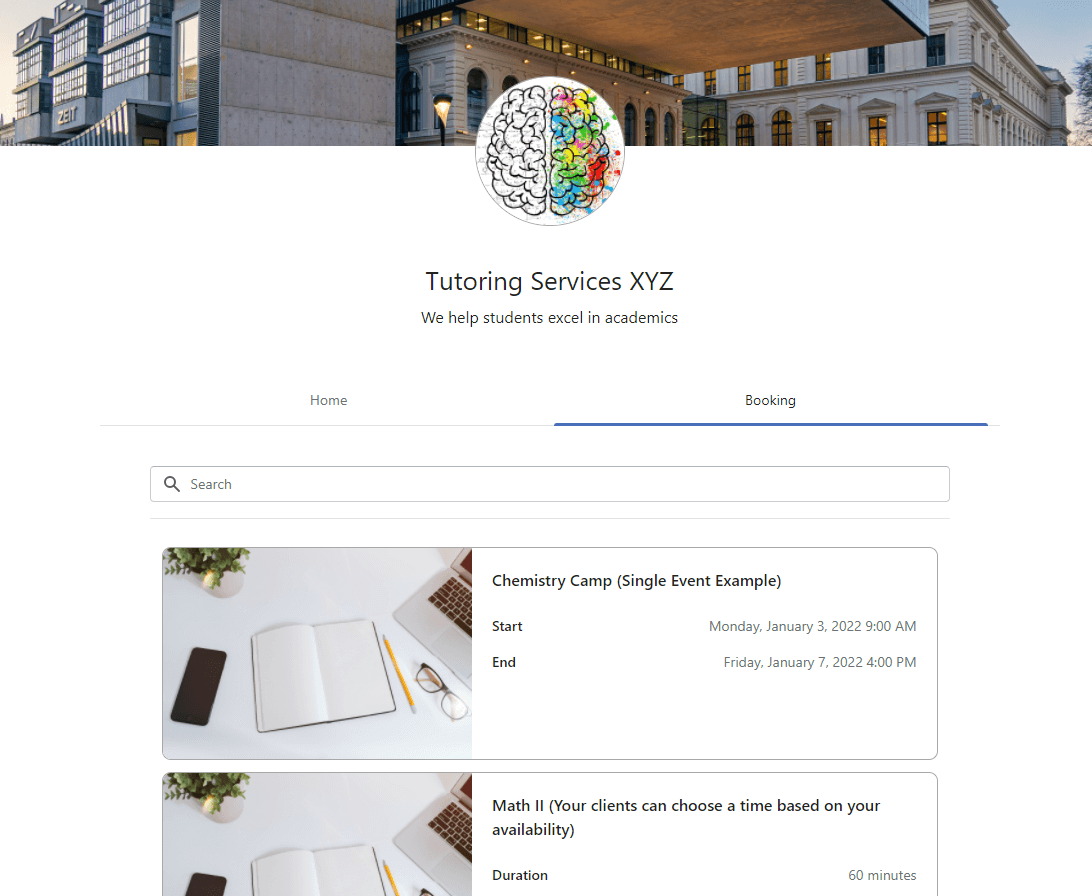 Most tutors use online video tutorials and video chat tools like Skype, Zoom, or Google Meet for lessons so the student can see them demonstrate how to solve problems on-screen. These video chat tools can also be integrated with certain tutoring software. It is definitely beneficial to invest in tutoring software because it will make your life much easier and you don't have to worry about the administrative part of your business. Most of your time can be invested in the teaching itself.
3. Have the right tools to manage your online tutoring business
Tutoring software can be a worthy investment. However, the software should be easy-to-use and have all the features you need to manage your business. You need to be able to manage your lessons, change the subject at any given moment, and communicate with your students. Here are some additional features that your tutoring software should include:
Scheduling: A good tutoring software makes it really easy for students to find a class time that works for them.

Online payments: Students should be able to pay for their tutoring with just a few clicks.

Video chat: The tutoring software should integrate with a video chat tool such as Google Meet or Zoom.
Feedback sharing: You should be able to live-chat and share documents (e.g. Word, Excel, PowerPoint) and videos with your students.
Class management: You should be able to take attendance for the class and enable participants to join or leave classes easily.

Booking Page: You should be able to create your own personal booking page for your classes without needing technical know-how.
Wrap Up
Tutoring is a lot of fun and can be a rewarding business. The tutoring industry is growing rapidly which makes it easier for you to find potential clients. Keep in mind that it takes time to build your brand and online tutoring business. However, with the right research and tutoring software, you can get started in no time and quickly grow your online tutoring business. We, at Planubo, are happy to help you get started with setting up your tutoring business.