Service-oriented businesses and coaches have a lot of responsibilities, especially when there is so much they need to plan around. Scheduling appointments, managing payments, planning lessons, providing feedback, and monitoring attendance can be exhausting. There are a number of apps out there that can help you manage this workload.
As the day goes on, your productivity decreases. It's important to take regular breaks away from your tasks in order to make sure you continue producing at a high level. Using the right software to complete your admin tasks will dramatically reduce how much work you have to do. You can then focus on what really matters and feel energized by all the free time you've gained.
At any given time, there's a great chance that you're looking for a specific type of software to help you in your professional life. There are different platforms with their own strengths and weaknesses; it's often difficult to know which one is the best choice for you. That's why we have taken it upon ourselves to examine some of the top Calendly alternatives. We've gathered information about each app's key features and pricing to help you make the right choice for your business.
What is Calendly?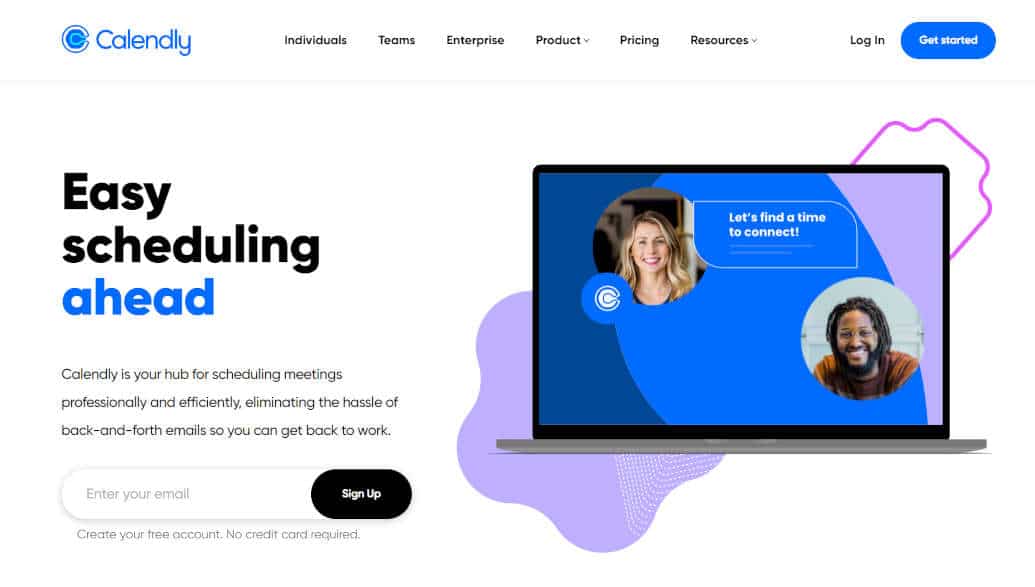 Calendly is an appointment scheduling software that can help you save time and be more productive. It eliminates a lot of the tedious scheduling tasks that take up your time. Calendly allows you to do a variety of things on the go. This includes having virtual meetings through Zoom, invoicing clients, and collecting payments through Stripe and PayPal.
Your meeting process will be much more efficient when using Calendly. Reminders will automatically be sent out and you will always know who's coming. All while saving you time so you can stay on top of other tasks.
Calendly is one of the most well-known appointment scheduling software solutions available. However, there are other great alternatives to Calendly. Each has its pros and cons so you'll want to do your homework before choosing the right one for you. There are many different scheduling tools, so it's important to evaluate which one is the best fit for your business. Here are some of the top Calendly alternatives.
Top 8 Calendly Alternatives
1. Planubo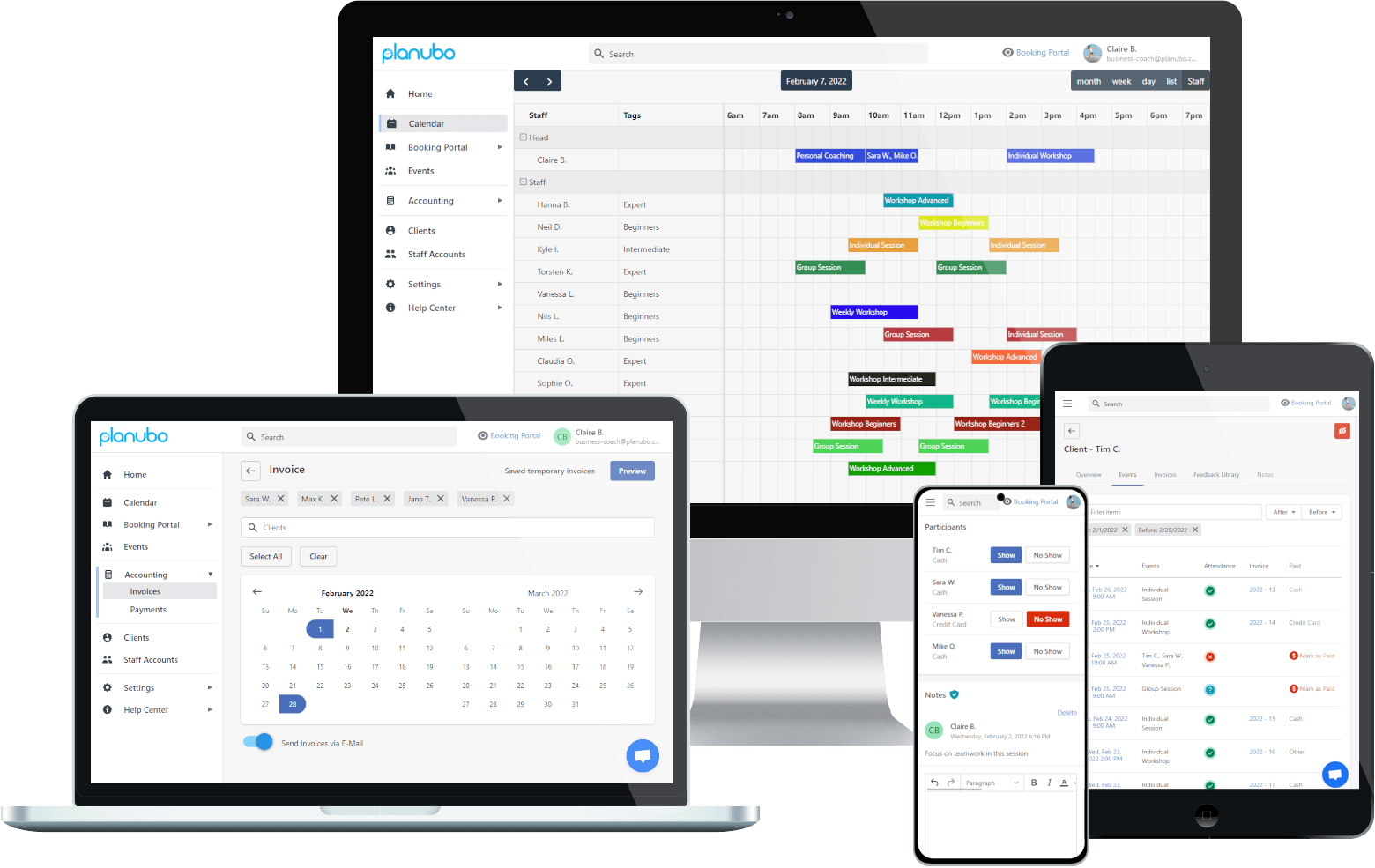 Planubo is a great Calendly alternative that is easy to navigate. It is specifically tailored to client management and customer relationship building. It includes a neat client database that's useful for storing all necessary information. This way, you are always in the loop, can track your customer's progress, and much more. You can also use Planubo to give your customers feedback and share videos or documents with them.
The integrated client portal is an area where clients can conveniently log in to view all their appointments, invoices, and feedback that has been shared with them.
You can quickly create appointment scheduling pages that are ready to use with Zoom or Google Meet. Video conferencing links will be automatically created and added to your Planubo events. Moreover, the online payment integration with Stripe lets your customers pay online at any time in their own free Planubo account. This way you don't have to take the risk of missing a payment because someone forgot their credit card.
To give users a more personalized experience, Planubo lets you brand the service with your own logo & custom subdomain. You can also choose a different color scheme and send e-mails from your own email provider.
Planubo is free with limited features, but if you want to use all of the software's main features it starts from $17 per month. It has a 14-day free trial period, so you can test the app before committing to anything. The quick and easy setup process makes the learning curve much shallower, so you can jump right in!
2. Mindbody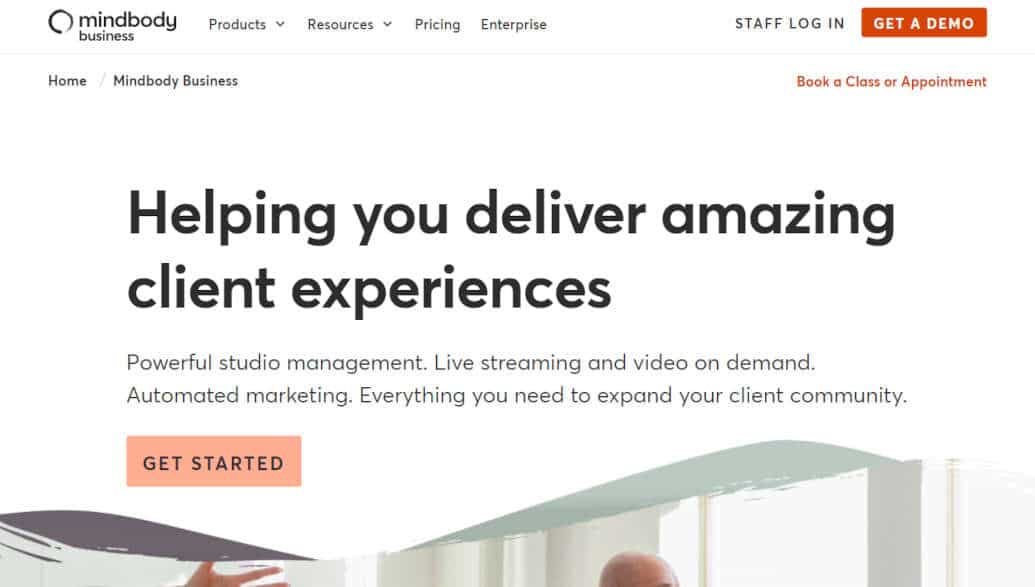 Mindbody is one of the more expensive Calendly alternatives, but it's fairly widespread in certain industries such as fitness, salon, and spa.
The learning curve can be steep, but Mindbody has some pretty great features. The mobile app, in particular, is very useful for customers to search for classes in their area that are compatible with their Mindbody membership.
With Mindbody's reporting features, you can gain a clear and objective understanding of your business and identify weaknesses.
Mindbody allows you to manage your schedule and get notifications of new registrations & cancellations. You can also view someone's past registration history and remaining balance.
Mindbody's prices start at $129 per month.
3. Acuity Scheduling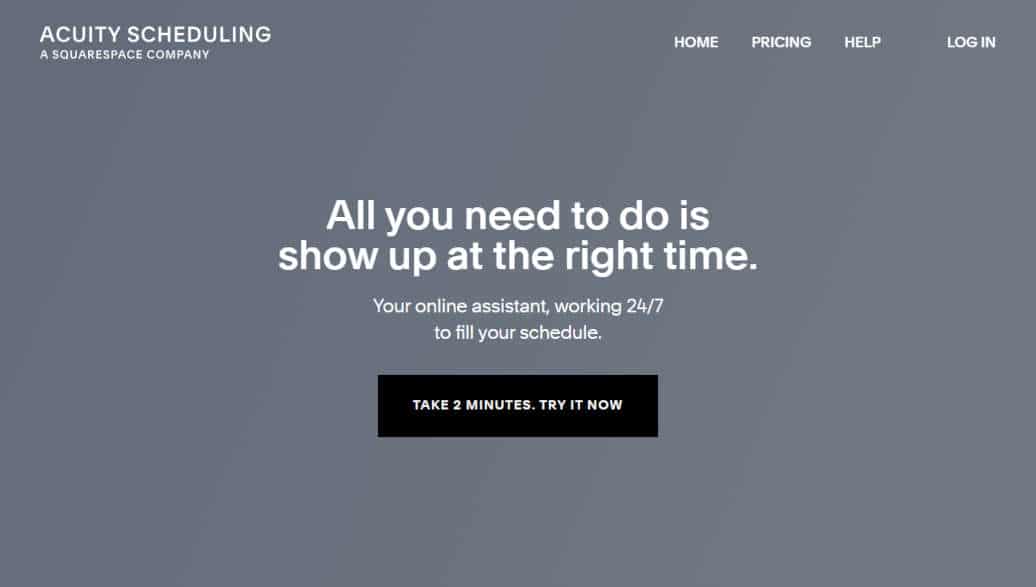 Acuity Scheduling which has recently been acquired by Squarespace is a worthwhile Calendly alternative. It lets you create your own booking page and allows you to automate client bookings, cancellations, and payments in one place. An important feature of the software is that it lets you have virtual meetings through Zoom, invoice clients, and run discount campaigns.
Customers are able to book, pay, and even tip before the appointment. In addition, you can offer gift certificates, memberships, and group classes. With several customization options, Acuity Scheduling lets you brand your online presence. 
Syncing your calendars will help you to stay on top of things. You can even share your calendar via Facebook and Instagram.
Acuity Scheduling – a Calendly alternative – has a free 7-day trial. After that, you can choose between three different plans depending on your business size. If you are an individual, the Emerging plan is sufficient and starts at $14 per month. Acuity Scheduling's most popular plan is the Growing plan which starts at $23 per month and includes six staff/locations.
4. Wix Bookings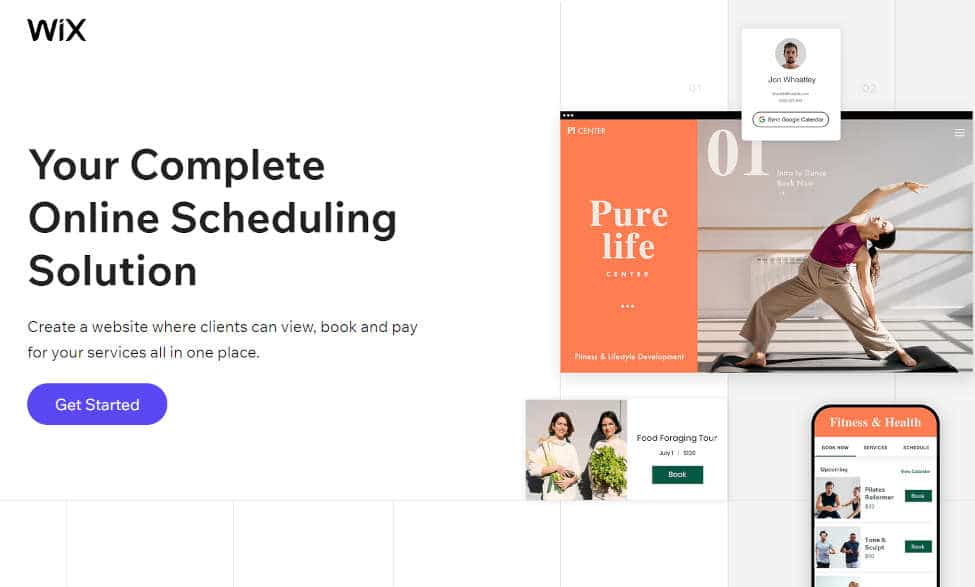 Wix Bookings can be a great Calendly alternative. It offers various features and lets you quickly set up a booking page. You can focus on the important aspects of your business without having to worry about taking bookings.
You can manage your individual calendar, offer different memberships to clients, get analytics on finances and appointment attendance. It also alerts clients about upcoming sessions via SMS & email reminders.
The Wix mobile app also helps you run your business from anywhere. You can process payments securely with the PayPal and Stripe payment integrations.
Wix offers a free plan that comes with a limited range of features. This is great for trying out the different features & deciding if Wix suits you. Paid plans start at $14 per month.
5. Appointy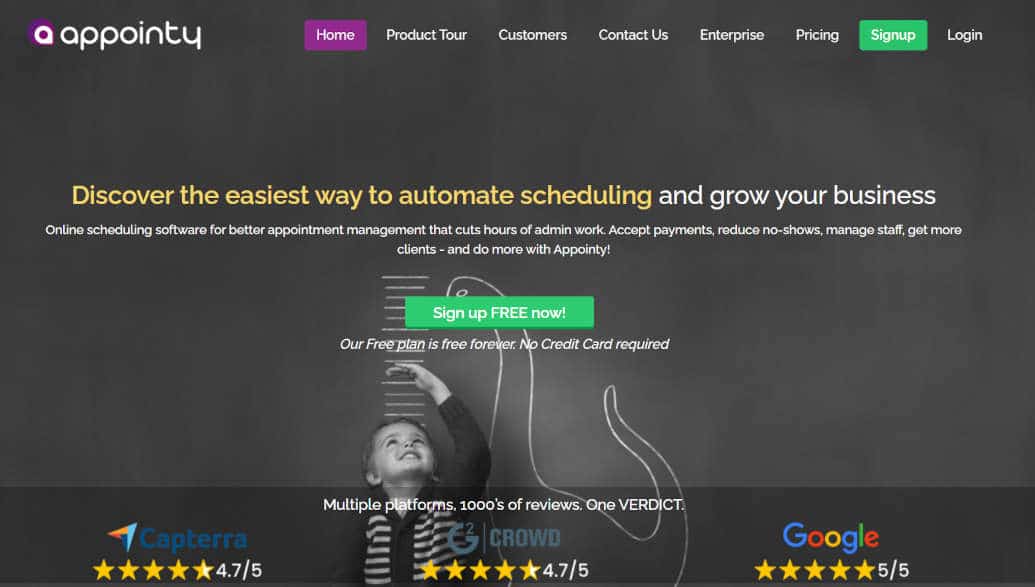 Appointy can be used by a variety of different industries and is a good alternative to Calendly. It lets you automate daily tasks so that you can connect better with your customers. You also have a nice overview of your entire schedule.
Your customers can conveniently schedule and pay for appointments online. Appointy allows your customers to pay a partial amount in advance if they would like to do so.
You can also set up automated email/SMS reminders to go out at preset times before each appointment so your customer won't forget about their meetings. Appointy lets you create coupons for your customers. There's also an app available if you need to schedule things on the go.
Integrating with the most popular virtual meeting platforms such as Zoom, Appointy is a great Calendly alternative.
If you're on a budget, you can use Appointy's free version; however, it comes with limited features. The paid plans start at $19.99 per month.
6. Setmore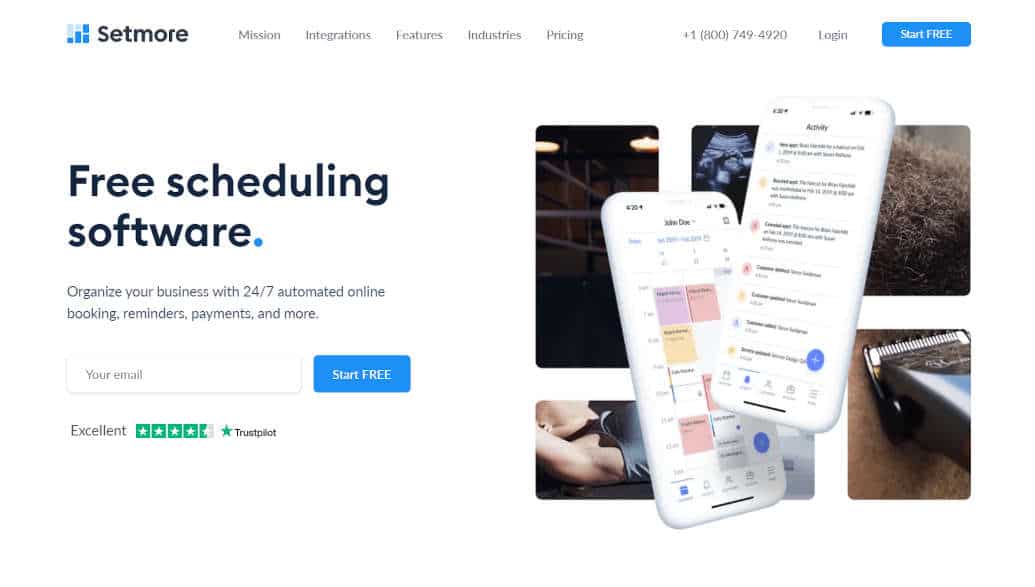 Setmore is one of the more budget-friendly Calendly alternatives and is used among various industries.
It offers Zoom and Teleport integrations that let your customers register for video meetings. Once the meeting is booked, they get a confirmation email with the video meeting link.
Customers can pay right when they sign up on your booking page by integrating Square or Stripe. Adding a booking widget to your site lets visitors quickly schedule appointments online.
There are a few different plans for Setmore – a Calendly Alternative. The free plan with the most basic features is for up to 4 users. The Premium plan with more advanced functionality is for up to two users and costs $9 per month. The Pro plan costs $5 per month but requires a minimum of 3 users.
7. YouCanBook.me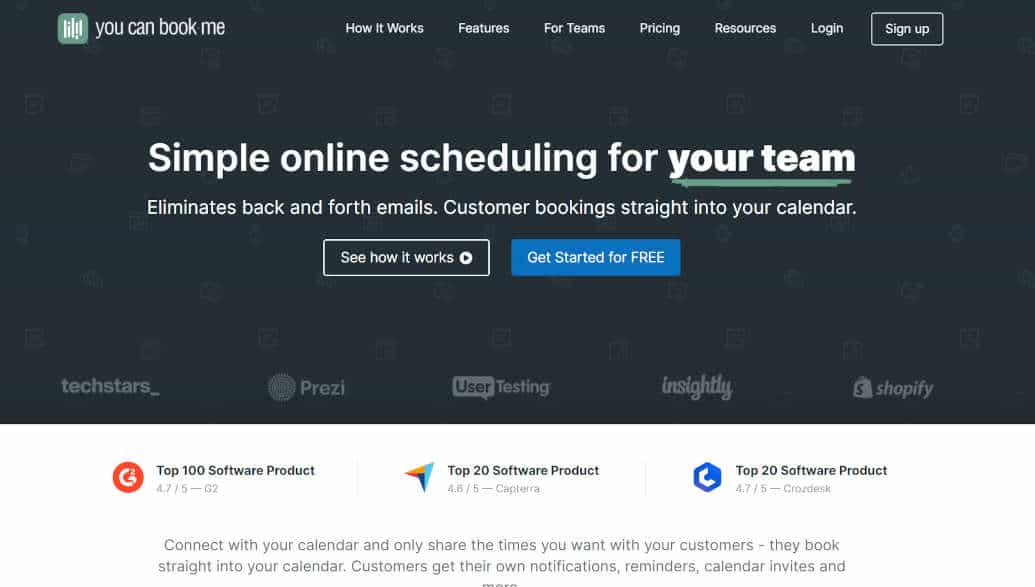 Scheduling with YouCanBook.me is simple which makes it a great Calendly alternative. You can set your availability so that customers can only book at time slots when you are available. You and your customers will receive notifications and reminders to always stay up to date.
YouCanBook.me offers you automatic time zone detection. Your customers will always know when meetings take place and you can ensure that there are no misunderstandings, even across different time zones. This Calendly alternative lets you use Zoom or Google Hangouts to set up your meetings online.
YouCanBook.me's Zapier integration makes it easy to create triggers with other software. This way, you can automatically send data from your booking system to another app without having to manually do the work.
YouCanBook.me's prices start at $10 per calendar per month. This Calendly alternative has also a 14-day free trial available.
8. SimplyBook.me
This last Calendly alternative on the list, SimplyBook.me, has a mobile-optimized booking page and lets your customers take bookings through Facebook, Instagram, or Google. You can also place a booking widget on your website. Reminders and notifications will be sent out to keep things going smoothly.
SimplyBook.me lets you accept credit card payments via Stripe and Paypal. With the API integration, you can connect to your own custom integrations.
With integrations to Google Hangout and Microsoft Teams, you can conveniently have video meetings. You can offer promo codes and gift cards to your customers as well.
SimplyBook.me offers a free plan with basic features. The regular pricing of this Calendly alternative starts at $10 per month.
Conclusion
The above alternatives to Calendly all have their strengths and weaknesses. When choosing the right scheduling software for your business, you need to keep your specific requirements in mind. You should also consider what features and services are required, as well as the size of your team. This will allow you to decide on what type of software is best for you.
It may be worthwhile to sign up for free trials (if available) to find the most suitable Calendly alternative for your business. Signing up for a free trial is easy and you usually don't have to provide any payment information. By testing out the platform, you can quickly get an idea of the user interface and find out if the platform meets your specific needs.