Satisfied students and parents are your main goal as a tutor, because those who are satisfied will come back and recommend you to others. Therefore, we have compiled the ten most important tutoring tips on how to make your tutoring successful and relaxed.
1. Create a comfortable environment
Many students associate negative feelings with places like school and therefore learning in general. There is often a lot of pressure for students to bring home better grades, which also creates anxiety. But classmates and teachers also build up pressure.
So it can be helpful to address the student's needs at the appointment stage and let them decide the place as well as the time. It is important that after the conversation, you both know when and where you will meet.
A good place might be a workspace in a library or even your tutoring student's desk. There should be few distractions and the student should be able to relax. Also, it helps if you can sit next to each other, as you can easily show what you want to explain in the student's papers.
Be on time and well prepared, then you have already taken the first step to a successful tutoring session. Reliability is essential for both the parents and the student to trust you as a tutor.
2. Build a relationship with the student
At the beginning of each tutoring lesson, spend a few minutes building a relationship with each other. A relaxed conversation about the student's hobbies or other interests can help break the ice. This will make the student more willing to learn new things. Additionally, it gives them a different feeling from school, where pressure and anxiety are part of everyday life. Feel free to talk about yourself and your professional background, highlighting why you love the student's problem subject and what you find exciting about it.
Communicating with your tutoring student is necessary in other ways as well: You can find out what he really needs, what his problems and wishes are, and what he might be afraid of. You can also find out whether the problems lie more in the practical implementation or in the understanding of the theory. In contrast to school lessons, as a tutor you have the chance to respond individually to the needs of your student and to be there for them.
3. Welcome every question
Responding to individual needs also means that you listen patiently and let your student know:
"Every question is welcome. There are no stupid questions."
Many students are afraid to bring up their problems or ask a question. Often, they have had negative experiences at school and have been laughed at by classmates, for example. Therefore, boost the student's self-confidence by encouraging them to ask questions and not building up more pressure by saying things like "you should know that by now."
4. Motivate the student and celebrate successes
Students often experience pressure and anxiety when it comes to learning. Especially in problem subjects with poor grades, the pressure is often enormous. In some cases, advancing to the next grade depends on a good grade – and with it, keeping friends – or graduating.
In tutoring, it is therefore better not to add to additional pressure, but to encourage the student that with patience and learning, they will make it. It also helps to celebrate small successes – in addition to a good grade, a success can also be the solution found to a difficult task – and to arrange a reward with the student (and possibly the parents). Motivation and fun in learning are therefore the best allies for tutoring.
5. Varied tutoring sessions
To make tutoring lessons fun, it makes sense to have varied lessons. While textbooks from school are a good guide, students often find them dry and boring. Depending on the subject, creative tutoring strategies can break up and facilitate learning.
In foreign languages, you can take your student to see a film or a play in the relevant language and talk to them about it afterwards.
Science subjects are too theoretical for many students and they often cannot transfer the knowledge into everyday life. Small experiments or technical-scientific museums that you explain to them can improve learning. Real-life examples are often more illustrative than abstract theories in textbooks. Online resources such as "Kurzgesagt – In a Nutshell" also present many scientific topics in an amusing and educational way.
History can also come alive in museums or through anecdotes that are not part of the curriculum.
With all subjects, repetition and practice is crucial to learning.
6. Guidance for independent problem solving
Even if you sit next to your student in the tutoring session and can help him every step of the way, you should always keep in mind that you are not present at school. Students need to be able to solve exams, tests, and classwork on their own, so it doesn't help much if you tell them the solutions.
It is better if you explain the necessary tools such as theories, vocabulary and solution strategies to your student, but then let them solve the tasks on their own. If there are problems or questions, you are always there to add explanations or explain alternative solution strategies.
However, in subjects such as mathematics, be aware that teachers often give specific solutions, as these may develop and build on each other over the course of the curriculum.
7. Be well prepared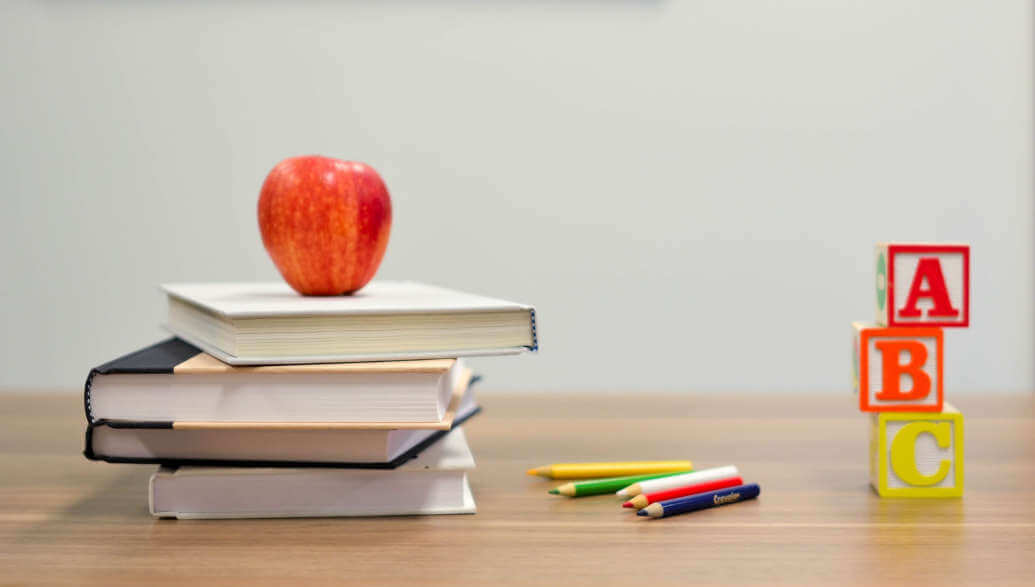 Basically, you should come to a tutoring session well prepared. If you went to school several years ago, it is possible that not every topic of the syllabus is present in your head. Therefore, before the tutoring session, find out what knowledge the student is missing and bring your own up to date.
Also, ask the student to bring appropriate textbooks, homework books, and class notes so that you can see together what the student's actual learning level is.
Of course, you may not know something sometimes. But then stand by it if you can't answer a question and find the answer for the next tutoring session. That is your homework.
8. More homework?
You can also give homework to the student. But be careful with it. Often students associate it with more pressure because they already have a lot of homework to do at school and they would rather enjoy their free time. Therefore, be creative with homework to make it fun. Non-typical homework, such as doing an internet search or writing a movie review, is more likely to meet with a positive response from students.
For some students, not assigning extra homework because they did well in the tutoring session can also be a sense of accomplishment in itself.
9. Be realistic
Don't make promises. Even if you wish all your tutoring students would get straight A's, this is often not the reality.
10. Ask for feedback
In order to improve your tutoring and adapt it to the needs of the student, ask for feedback on your tutoring lessons. Ask not only your student to tell you what you could do better, but also their parents.
Conclusion
You will know if your tutoring is good when your student is ready to learn. You can do this by encouraging and motivating them. Therefore, be creative and get support in preparing your lessons.
There are various tutoring software solutions for this. With the tutoring software Planubo (click here to learn more about the software) you can easily plan your appointments and also hold online tutoring lessons including the exchange of files. Good preparation – including good follow-up with notes on your students – will help you make your tutoring a success.
Related Article: How to Become a Successful Online Tutor